The Green Man
Merry Christmas, Happy Yule, Wonderful Winter Holy Days. I don't care how what you believe, that is between you and your gods.
And
Happy Paint Party Friday!
I love doing this blog hop and visiting all the other artist's blogs and seeing so much wonderful art. Stop by and visit!
I am loving the Green Man more and more. I just wish Blogger would post the picture the way I have it on my computer.
I have been putting the Green Man on a lot of items over in my Zazzle shop. My most favorite item is this pillow. I just love the way it turned out.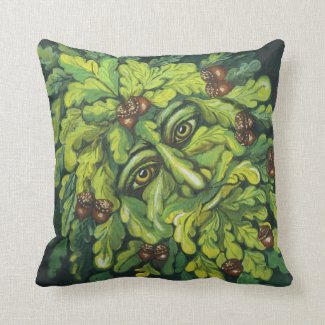 Green Man Pillow
by
maryhysong
Browse more Green Pillows at
Zazzle
Spring
Here is a final picture of "Spring". I'm still not totally happy with her face, but much better than before! If you missed it there are some progress pictures here.
Owl Woman
Here is a little better picture of Owl Woman, tho it is a little crooked so I'll have to take some more. I'm pretty happy with the way she turned out.